July 25, 2011 •
No Comments
• category:
Algonquin Books Blog
,
Algonquin Talks
How did you, the son of a truck driver, end up becoming an Editor-at-Large for Cosmo? How long have you been working there?
I always dreamed of being a writer. But when I got out of high school and wanted to go to college, my parents told me to forget it. Instead, they got me a job in a factory. Even though I was miserable there, I tried to make the best of it, even joining the bowling team! It didn't last long. There were these two really short guys who drove the forklifts in the warehouse. Everyone called them the Smurfs because they were so tiny. Every morning, when I'd get yelled at by the foreman for being late or messing up on the job, the Smurfs would say the same thing: "Get out of here and go to college, John! You don't belong here!" Well, I took their advice, saved my money and put myself through college. I studied business, because I thought it would mean I'd never have to go back to the factory. The thing is, I am terrible at math so I suffered through a lot of calculus and accounting classes. And then, right before I graduated, my sister died suddenly. It was a devastating event for my family and me. I know writers are not supposed to use clichés, but that experience made me realize how short life is. I decided to move to New York and pursue my dream of being a writer. Along the way, and after waiting tables for many years, I landed a job in magazines.
My first day on the job at Cosmo happened to be the day of the OJ Simpson verdict. I remember all the Cosmo girls and me watching on the TV in Helen Gurley Brown's office. At the time, HGB was 70+ and she wore a plunging top, a miniskirt and bangle bracelets up her arms. (Plus, rumor had it she just had breast implants!) So while everyone was staring at the TV awaiting the verdict, I was staring at Helen!
What is your job at Cosmo like? Do you get tons of books? Do you get great sex tips from the writers?
I am now in a new role at the magazine as Editor-at-Large, so the days when I'm in the office are extremely busy, working with the editors and the art department and on lots of fun projects. My favorite meetings are those when I work with the Editor-in-Chief on our coverlines. We always know we are doing a good job when we're howling with laughter. As for book submissions, we get hundreds of them sent to Cosmo and many at my apartment in NYC and house out of town. I feel like the luckiest guy in the world to have access to all those books! As for sex tips, I've heard them all. It would take a lot to shock me at this point. But I'm all ears if you've got something new.
With the erosion of "traditional" media, have you noticed any changes at Cosmo? Has books coverage grown or shrunk?

We have not done traditional book reviews in many, many years. But readers don't come to Cosmo for critical reviews of books. Instead, a few times a year we might run a small round-up of books we think our reader should to take to the beach or great books for her to read in the fall. That sort of thing. In addition, we excerpt a sex scene from a novel each month. Those are always a riot. The male character usually has a name like Brick Stone and the female character usually has a name like Virginia White. Often, she has sworn off men—that is until Brick, a hunky ex-Navy Seal turned bodyguard, steps into her life. Besides those excerpts, I had a fun idea this summer to ask three big novelists (Jane Green, Jennifer Weiner and Meg Cabot) to unleash their inner sexpots and create an over the top steamy story for the magazine. They appeared in the June, July and August issues. Readers are loving them!
You've been doing book round-ups on morning TV shows like The Early Show, Today, Live! with Regis & Kelly and CNN for many years now. How did you get started doing this? Is there a John Searles reality TV show in development?
There should be a reality show! But would that mean I'd have to get my haircut like Pauly D and walk around with my shirt off? Hmmm…
Here is how the TV part of my life happened: An amazing woman named Carol Story, who used to be a producer at CBS's The Early Show, first put me on air years ago. It's a miracle they didn't fire her on the spot. I was so nervous and really sucked! Have you ever seen Broadcast News where that anchor melts down on camera? Well, that was me. I used to prepare for the segments like it was some sort of trial, as though Bryant Gumble might jab his finger at me and demand, "What happens on page 158?" Thankfully, I chilled out and became more confident over the years. As time went on, other shows started calling. Now I mainly appear on the Today show as a book critic. The producers there are so kind to me. And we have a blast doing the segments. I love reading and it is such a great privilege to be able to spread the word about good books.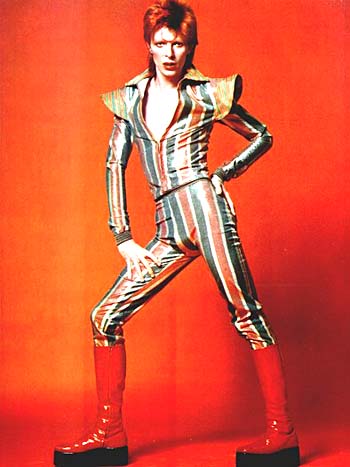 Who are some of the famous people you've met/interviewed throughout your long and illustrious career?

I have loved getting to meet so many writers like the late Frank McCourt and Chris Bohjalian and Jodi Picoult, who all became pals. I also loved going to the White House when the Clintons were in office and meeting them both. David Bowie was a fun person to meet. Joyce Dewitt, who I met at an Algonquin party, was a good one too since my sister and I used to watch Three's Company all the time as kids! I interviewed Jon Bon Jovi once, and I kept getting tongue-tied over his name and calling him Bon-Bon. Oops.
You received your MFA from NYU and are the author of two stellar, critically acclaimed novels, Boy Still Missing and Strange but True. Is it true that Jon Hamm and Daniel Craig will be starring in the film versions, frequently unclothed? And that Amy Salit will have a cameo?
Yes, it's all true. But I should add that I have the sex scene with Ms. Salit.
Really, I wrote the screenplay to Strange But True and sold it to a great film company, Greenstreet Films, who purchased it with Ross Katz, an amazing producer who made such great films as Lost in Translation, In the Bedroom and Marie Antoinette. I always wanted to write a screenplay and I'm glad I did it.
What has your experience as an author been like? Has it given you any insight into what it's like for the writers and publicists you deal with regularly?
I'm very sympathetic and respectful of publicists, because I know how hard a job it is to stir up interest in a book. As a writer, I feel so lucky to have great support from my publisher, HarperCollins, who sends me out on tour and does a big ad and marketing push for my books. They are such a great team.
When will your third book be out? Can you tell us about it?
I'm deep in revisions now. I love the revision process, so fascinating to be able to move things around and play in order to make the story more interesting for the reader. I hope to turn the revised manuscript in by September, so it will be out next year. I don't have my sound byte yet, so I'll just say it is a dark and twisty story with lots of colorful characters and surprises. It's the most challenging book I've written so far, and I'm very proud of it.
Print book or e-book: Your preference?
Print, though I just got a Kindle so check back with me in a few months.
What are some of your favorite books that you've read this year?
So many good books right now: Vaclav & Lena, Story of a Beautiful Girl, Tiger in the Kitchen, Imaginary Girls, and How to Write a Sentence are a bunch that I've really enjoyed lately. I'm always on the hunt for the next book that's going to blow my mind.